EBP-EAP exam
Online - Tuesday 21 November 2023
EAP Learning
The EBP-EAP has developed a number of case studies, based on the type of question within the exam, that can be accessed to help with your studies. Pease see the EAP Learning page for more details.
Core Knowledge in Paediatrics Course – 13 & 14 October 2023
Join the EAP for a  2-day, online course on Friday 13 & Saturday 14 October 2023, covering core knowledge in paediatrics in line with the European Paediatric Training curriculum.
Special rates apply for exam participants!
The course is particularly suited for candidates sitting the EBP-EAP Exam, but all paediatric trainees and fully qualified paediatricians around the world interested in refreshing their knowledge are welcome.
Textbooks and source material
.
Several texts provide the background theoretical knowledge needed to pass this exam.
Of the many major textbooks, Nelson's Textbook of Pediatrics, now in its 21st edition remains the most commonly accessible, and is an excellent basis for any paediatric exam.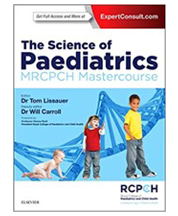 The Science of Paediatrics
Lissauer and Carroll
This textbook is well established, and contains all the material needed to pass the knowledge based exam.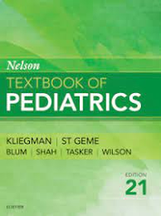 NELSON TEXTBOOK OF PEDIATRICS, twenty-first edition
 Kliegman, St. Geme, Blum, Shah, Tasker & Wilson
The reference of choice among pediatricians, pediatric residents, and others involved in the care of young patients.
Additional recommended reference textbooks for this exam are the ones below.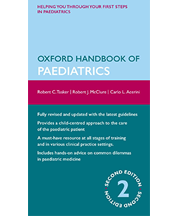 Oxford Handbook of Paediatrics
Tasker and Acerini
This textbook is a useful clinical guide to paediatrics, but contains considerable information about the theoretical background.
Self assessment in Paediatrics
Lissauer and Carroll
A helpful book with facility to test your knowledge during study.
clinical cases for mrcpch applied knowledge in practice
Candidates might also benefit from review of case studies. The EAP is currently in the final stages of preparing a European Case study book. Alternatives include the RCPCH Clinical cases for MRCPCH Applied Knowledge and Practice 
Don't Wait Any Longer.
Sign up to receive our News!