EBP-EAP exam
Online - Tuesday 21 November 2023
The European Board of Paediatrics – European Academy of Paediatrics (EBP-EAP) examination is an online examination which assess the basic knowledge needed to underpin paediatric training. The exam has been developed in collaboration with CESMA and UEMS.
What does the exam mean? 
This exam is an assessment of basic knowledge, and successful candidates will get a certificate demonstrating that their theoretical knowledge of paediatrics has achieved a level to satisfy the UEMS. CESMA – the European body tasked with monitoring training assessment in Europe, has been involved with the exam from its inception, and their approval of the exam is anticipated once it has been running for a couple of years.
However it is not intended as a measure of completion of training. Assessment of knowledge is one component of assessing trainee competency, but needs to be taken into account with other measures (such as clinical skills and competencies, and volume of experience) before training can be properly assessed as complete.
As a European exam, no national medical body can be obliged to recognise the exam in their country, and it will not guarantee admission to any training program, but it will be valuable evidence of a level of training that will be recognised as such across Europe.
Who can apply? 
The exam is intended as a measure of basic paediatric training. It is open to all trainees who have completed at least 30-36 months of training in a recognised training program in Paediatrics, whether within Europe or elsewhere in the world. Applicants will need to provide a letter of confirmation from their training institute that certifies the trainee is a qualified doctor ("attestation"), and is training in paediatrics.
We also believe that fully qualified paediatricians may also find this exam useful for confirming their ongoing professional development, or for 'revalidation'. Fully qualified paediatricians can therefore also apply, again needing either a letter from their institution confirming their position or a diploma in Paediatrics.
Who should take the exam?
As suggested above, the main group for whom this exam is designed is trainees in paediatrics. These may be in Europe  (where they could be training in hospital based or community based posts) but the exam may also be valuable for trainees overseas, especially those looking for European experience*. We also believe that the exam may be useful for general practitioners who want additional paediatric experience, or for established paediatricians wanting to undertake CPD/revalidation.
*but please note the section below
Who are the UEMS?
The Union of European Medical Specialists was founded in 1958 and is the oldest pan-European medical organisation. It has national representation from 40 countries. Within UEMS there are 43 specialist sections, of which one – the section of paediatrics – represents all medical paediatrics from primary care through to specialists. More information about the UEMS can be found here.
UEMS has a major role in developing harmonised training programs within medical specialties across different countries, and in accrediting educational events.
What is the EBP?
The European Board of Paediatrics is the Executive body of the Section of Paediatrics. It acts as a link between the UEMS and the EAP. It follows the rules and procedures of the UEMS, reviewing training programs and recommending them to the Council of the UEMS for approval. It is also responsible for setting standards for assessing training and training centres.
Who are young EAP?
The young EAP are trainees in paediatrics from across Europe. More information can be found here.
Rob Ross Russell
Is the immediate past Chair of the European Board of Paediatrics. Rob works at Addenbrooke's Hospital in Cambridge, UK, where he has been a consultant in Paediatric Intensive Care and Paediatric Respiratory Medicine.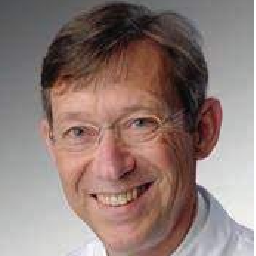 Peter Hoyer
Peter Hoyer is past president of the EAP. He was Director and Chair of the University Children's Hospital and the Clinic for Paediatric Nephrology, Gastroenterology, Endocrinology and Transplantation Medicine, University of Duisburg-Essen. He was holding many prestigious academic positions. Recently retired, he is as Professor emeritus still a very active member of the Medical Faculty. On PubMed you´ll find more than 300 entries.
Liviana da Dalt
Full Professor of Paediatrics at the University of Padova, Italy, currently the Chair of the European Board of Paediatrics. At the Padova University Hospital she is the Director of the Department of Women's and Children's Health and the Vice_Director of the Residency Training Program in Paediatrics.
Alfred Tenore
Has held the positions of Chair of the European Board of Paediatrics and subsequently President of theEAP. He has held the position of Vice Chair of the Council for European Specialist Medical Assessment (CESMA-UEMS) and has been the founding Chair of the Global Pediatric Education Consortium (GPEC). 
Many countries in Europe have quite different approaches to the assessment of training. To address this, and to ensure that trainees from across Europe are trained in a comparable manner, the UEMS set up the European Council for Accreditation of Medical Specialist Qualifications (ECAMSQ) in 2008.  The principles of assessment are that the competence of the trainee is the critical factor.
Assessment is generally accepted as needing four different elements: knowledge, clinical assessment (summative assessments), experience and competency (formative assessments).
KNOWLEDGE
is usually assessed by means of a written exam, most commonly an MCQ exam. Such exams may test core training knowledge, or may be used at a later stage in training to assess specialist knowledge.
EXPERIENCE
is usually either assessed by duration of training, or by the evaluation of logbooks determining what cases or what procedures have been encountered by the trainee.
CLINICAL ASSESSMENT
(often just termed clinical exams) involve trainees being assessed face to face by examiners who test their ability to interpret data, assess patients or plan care.
COMPETENCY
is often assessed by using a number of in-training mini-assessments, such as case based discussion, directly observed procedures and others. Information on these techniques (from the CanMeds website) can be found here. 
European recommendations are not binding on any country, and each must determine for themselves how to assess competency, but the recommendations do provide a uniform platform on which training evaluation can be based. 
The EAP has simultaneously been agreeing the elements of core training, that should be learnt by all doctors who predominately practise in paediatric medicine. This includes primary care doctors working with children, general paediatricians in hospital and subspecialists. The curriculum for that core training has been agreed 3 years ago, and approved by the UEMS. 
Having recognised that knowledge examination is a critical component of the evaluation process, the need to develop an examination for European paediatricians is pressing. Some countries (such as the UK and Ireland) use an established exam, but most have no access to a standardised exam. This is wanted by EAP, but also by the UEMS, and by CESMA, the European group that oversees examinations in medicine. Over the last 10 years, many other (adult based) specialists have developed such exams, and paediatrics needs to join them. 
Any examination needs to be a part of a broader assessment. The EAP strongly supports the need for competency assessment, as well as clinical examination and logbooks. However those additional assessments are usually better arranged within countries, and conducted in the native language of the trainees. At this stage (2020) the EAP is therefore looking to provide a high quality knowledge based exam, although the possibility of future clinical examinations remains our ambition.
Don't Wait Any Longer.
Sign up to receive our News!