EBP exam
European Board of Paediatrics Examination

The European Board of Paediatrics examination will assess the basic knowledge needed to underpin paediatric training. It is intended as an exam for trainees who have completed at least 2-3 years basic training, but who have not necessarily progressed to 'specialist' training. However, it will also serve as an assessment of knowledge for trainees near the end of their training, or as an assessment of continuing knowledge for established paediatricians. It has been developed in collaboration with CESMA and the UEMS. Both have endorsed the exam.
The syllabus for the basic paediatric training has been agreed by EAP, and ratified by the UEMS, and can be found here. It includes all elements of the training recommended for basic paediatric trainees, and so is not limited to the knowledge base that will be tested in the EBP examination. However, details of the competencies and knowledge required are set out clearly in the document and form the basis for the examination.
A Message from the EBP Exam Committee: The European Board of Paediatrics Exam 2020
We are absolutely delighted to report that the first-ever European Board of Paediatrics Exam took place on 16th October 2020, an historic day for EAP and all the organisations and individuals who contributed to the exam's success. The results have now been sent out to the candidates, and we congratulate all those that passed the exam.
Firstly, we must thank CYIM, who have worked with us from the outset to prepare for this. There is a very particular thank you to Ann Garrott of LOW, who has coordinated, organised and chased – without her support this exam would not have been possible – and thanks also to Loraine Lugasi of Paragon who has helped us keep candidates (and examiners!) up to date with crucial information. Brendan Bruce and Charlotte Denis (also from LOW) have helped us publicise the exam and their experience has been invaluable. Finally, Tina Schurter and Daniel Stricker from Bern University provided external statistical review, that has been really helpful in ensuring the high quality of the exam.
Next, we must thank the candidates themselves. They obviously had studied hard for the exam and we wish them all the best in their careers, which we hope will be significantly helped by their ability to prove their professional credentials.
Thanks also go to all the personnel who helped on the day; it's not an easy job to run a new exam, especially on-line, and the proctoring service, and technicians who looked after us helped enormously.
Despite our enthusiasm to get this exam completed, we have been very careful to maintain a high quality at every stage, from the question writing, through the exam selection and the analysis. We have involved CESMA at every stage to support and monitor us, and the external statistical review was extremely helpful in checking the validity of the exam. We are delighted both at the exam pass mark and success rate, and plan t build on this for next year, where we are planning to run two exams in May and October.
We thank you all for your patience over the period where we have been developing the exam, and thank all of you who have been involved. Continued work will be needed of course, but we hope that will be accompanied by continuing success!
The majority of the candidates were from Europe, but we were delighted to receive a significant number from the Middle East. The breakdown of numbers is as follows:
Europe: 92
| | |
| --- | --- |
| Belgium | 38 |
| Italy | 15 |
| Turkey | 11 |
| Netherlands | 10 |
| Portugal | 4 |
| Iceland | 5 |
| Spain | 2 |
| Austria | 1 |
| Ireland | 1 |
| Norway | 1 |
| Serbia | 1 |
| Sweden | 1 |
| Switzerland | 1 |
| UK | 1 |
 
Middle East: 12
| | |
| --- | --- |
| Saudi Arabia | 4 |
| UAE | 3 |
| Kuwait | 2 |
| Jordan | 1 |
| Lebanon | 1 |
| Oman | 1 |
Now that we have the exam firmly established, we must look forward to planning next year's edition. This year we planned for 40 candidates, and received 120 successful applications. We already have a waiting list for the next exam, which we are planning for early May, and encourage early interest; keep watching for formal opening of applications on this site.
The potential for this exam to help young professionals across the globe is only limited by our imagination and ambition.
Congratulations and very best wishes to all concerned, and let's keep the momentum going!
Best regards,
| | |
| --- | --- |
| Rob Ross Russell | Martin White |
| Chair of EBP | Head of Examinations, EBP |
History and purpose
Many countries in Europe have quite different approaches to the assessment of training. To address this, and to ensure that trainees from across Europe are trained in a comparable manner, the UEMS set up the European Council for Accreditation of Medical Specialist Qualifications (ECAMSQ) in 2008.  The principles of assessment are that the competence of the trainee is the critical factor.
Assessment is generally accepted as needing four different elements: knowledge, clinical assessment (summative assessments), experience and competency (formative assessments).
Knowledge is usually assessed by means of a written exam, most commonly an MCQ exam. Such exams may test core training knowledge, or may be used at a later stage in training to assess specialist knowledge.
Clinical assessment (often just termed clinical exams) involve trainees being assessed face to face by examiners who test their ability to interpret data, assess patients or plan care.
Experience is usually either assessed by duration of training, or by the evaluation of logbooks determining what cases or what procedures have been encountered by the trainee.
Competency is often assessed by using a number of in-training mini-assessments, such as case based discussion, directly observed procedures and others. Information on these techniques (from the CanMeds website) can be found here. 
European recommendations are not binding on any country, and each must determine for themselves how to assess competency, but the recommendations do provide a uniform platform on which training evaluation can be based. 
The EAP has simultaneously been agreeing the elements of core training, that should be learnt by all doctors who predominately practise in paediatric medicine. This includes primary care doctors working with children, general paediatricians in hospital and subspecialists. The curriculum for that core training has been agreed 3 years ago, and approved by the UEMS. 
Having recognised that knowledge examination is a critical component of the evaluation process, the need to develop an examination for European paediatricians is pressing. Some countries (such as the UK and Ireland) use an established exam, but most have no access to a standardised exam. This is wanted by EAP, but also by the UEMS, and by CESMA, the European group that oversees examinations in medicine. Over the last 10 years, many other (adult based) specialists have developed such exams, and paediatrics needs to join them. 
Any examination needs to be a part of a broader assessment. The EAP strongly supports the need for competency assessment, as well as clinical examination and logbooks. However those additional assessments are usually better arranged within countries, and conducted in the native language of the trainees. At this stage (2020) the EAP is therefore looking to provide a high quality knowledge based exam, although the possibility of future clinical examinations remains our ambition.
Exam Regulations
Please read the Exam Regulations carefully.
Please read these important instructions and information for candidates.
By registering for the EBP examination, the candidate confirms that he/she adheres to the terms and conditions as stipulated within the regulations. If you have any questions please contact us on ebpexam@eapaediatrics.eu
Who are the UEMS?
The Union of European Medical Specialists was founded in 1958 and is the oldest pan-European medical organisation. It has national representation from 40 countries. Within UEMS there are 43 specialist sections, of which one – the section of paediatrics – represents all medical paediatrics from primary care through to specialists. More information about the UEMS can be found here.
UEMS has a major role in developing harmonised training programs within medical specialties across different countries, and in accrediting educational events.
What is the EBP?
The European Board of Paediatrics is the Executive body of the Section of Paediatrics. It acts as a link between the UEMS and the EAP. It follows the rules and procedures of the UEMS, reviewing training programs and recommending them to the Council of the UEMS for approval. It is also responsible for setting standards for assessing training and training centres.
Who are young EAP?
The young EAP are trainees in paediatrics from across Europe. More information can be found here.
Rob Ross Russell
Is the current Chair of the European Board of Paediatrics. Rob works at Addenbrooke's Hospital in Cambridge, UK, where he has been a consultant in Paediatric Intensive Care and Paediatric Respiratory Medicine.
Martin White
Martin White is a member of the Examinations Committee and EBP member. He is currently a National Specialty Director for Neonatology in Ireland and a former Dean of the Faculty of Paediatrics RCPI. He is a Neonatologist in CHI Crumlin and Coombe Hospitals, Dublin.
Liviana da Dalt
Full Professor of Paediatrics at the University of Padova, Italy, is the current Director of the Residency training Program in Paediatrics, the Rector Delegate for postgraduate Medical Education and the Vice President of the Medical School.
Alfred Tenore
Has held the positions of Chair of the European Board of Paediatrics and subsequently President of theEAP. He has held the position of Vice Chair of the Council for European Specialist Medical Assessment (CESMA-UEMS) and has been the founding Chair of the Global Pediatric Education Consortium (GPEC). 
Who can apply?
The exam is intended as a measure of basic paediatric training. It is open to all trainees who are in a recognised training institute, whether within Europe or elsewhere in the world. Applicants will need to provide a letter of confirmation from their training institute that certifies the trainee is a qualified doctor, and is training in paediatrics.
We also believe that fully qualified paediatricians may also find this exam useful for confirming their ongoing professional development, or for 'revalidation'. Applicants with substantive posts in paediatrics can therefore also apply, again needing a letter from their institution confirming their position. 
Who should take the exam?
As suggested above, the main group for whom this exam is designed is trainees in paediatrics. These may be in Europe  (where they could be training in hospital based or community based posts) but the exam may also be valuable for trainees overseas, especially those looking for European experience*. We also believe that the exam may be useful for general practitioners who want additional paediatric experience, or for established paediatricians wanting to undertake CPD/revalidation.
*but please note the section below  
What does the exam mean?
This exam is an assessment of basic knowledge, and successful candidates will get a certificate demonstrating that their theoretical knowledge of paediatrics has achieved a level to satisfy the UEMS. CESMA – the European body tasked with monitoring training assessment in Europe, has been involved with the exam from its inception, and their approval of the exam is anticipated once it has been running for a couple of years.
However it is not intended as a measure of completion of training. Assessment of knowledge is one component of assessing trainee competency, but needs to be taken into account with other measures (such as clinical skills and competencies, and volume of experience) before training can be properly assessed as complete.
As a European exam, no national medical body can be obliged to recognise the exam in their country, and it will not guarantee admission to any training program, but it will be valuable evidence of a level of training that will be recognised as such across Europe.
What are the exam regulations?
The exam regulations can be downloaded here. By registering for the EBP examination, the candidate confirms that he/she adheres to the terms and conditions as stipulated within this binding document.
We are pleased to announce that applications for the next EBP Examination opened on 1 July 2021.
The examination will be held online on Thursday, 18 November 2021. The closing date for applications will be announced soon, seats are subject to availability.
Registration will take place through an online portal via this link.
Please note that the application will not be processed until the letter of support from your training/working institution has been uploaded. 
A passport will be required for proof of identity when sitting the exam. 
The applicant name must match the passport name as this will be used as proof of identity for the exam.  
| | |
| --- | --- |
| Fees | € |
| Paediatric trainees in European* centre | €250 |
| Paediatric trainees in overseas centres | €450 |
| Paediatricians in substantive posts | €450 |
| Group Rate** – 10 or more Paediatric Trainees from European centres | € 200 |
| Group Rate** – 25 or more Paediatric Trainees from European centres | €175 |
| Group Rate** – 10 or more Paediatric Trainees from overseas centres  | €400 |
| Group Rate** – 25 or more Paediatric Trainees from overseas centres  | €375 |
| EAP National Society Rate (up to 5 applicants)** |  €150 |
*Europe includes all 51 states as defined here.
Paediatricians training in Europe, in low or low-middle income countries, as defined by the World Bank, are entitled to a further 25% reduction. Currently this would include the Kyrgyz Republic, Moldova, Tajikistan, Ukraine and Uzbekistan.
**Please note that group rates and EAP National Society rate are only applicable after prior arrangement with the EBP Exam Section. If your institution has more than 10 candidates interested in the course, contact the EBP Exam section now. Applicants who wrongfully select group/EAP National Society rates will automatically be rejected.
If for any reason the exam should be postponed or cancelled, a full refund would be offered to all those who have registered by the closing date.
The next examination will be held online on Thursday 18 November 2021. The closing date for applications is Sunday 31 October 2021, subject to availability.
Results for the November 2021 exam will be available during the second week of December 2021. 
The following exam is scheduled to take place in November 2022. The exam will thus take place annually from November 2021 onwards.
EAP Learning
The EBP has developed a number of case studies, based on the type of question within the exam, that can be accessed to help with your studies. Pease see the EAP Learning page for more details.
Core Knowledge in Paediatrics Course
Join the EAP in a brand-new venture:  a  2-day, online course on Friday 15 & Saturday 16 October covering core knowledge in paediatrics in line with the European Paediatric Training curriculum.
The course is particularly suited for candidates sitting the European Board of Paediatrics exam, but all paediatric trainees and qualified paediatricians around the world interested in refreshing their knowledge are welcome.
Confirmed EBP Exam applicants will receive a EUR 30 coupon code when registering for the Core Knowledge in Paediatrics course!
Textbooks and source material
.
Several texts provide the background theoretical knowledge needed to pass this exam.
Of the many major textbooks, Nelson's Textbook of Pediatrics, now in its 21st edition remains the most commonly accessible, and is an excellent basis for any paediatric exam.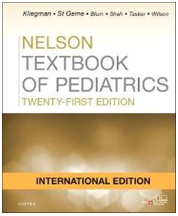 NELSON TEXTBOOK OF PEDIATRICS, twenty-first edition
 Kliegman, St. Geme, Blum, Shah, Tasker & Wilson
The reference of choice among pediatricians, pediatric residents, and others involved in the care of young patients.
EUROPEAN MASTERCOURSE IN PAEDIATRICS
Tenore & Levene
The European standard paediatric text, based on the UK RCPCH Mastercourse text. Includes aspects of primary care paediatrics.
For those who prefer a more condensed summary of key knowledge, the additional recommended reference textbooks for this exam are the ones below. We are also planning to provide a number of sample questions on the website to assist with preparation – once available there will be a link here.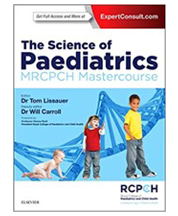 The Science of Paediatrics
Lissauer and Carroll
This textbook is well established, and contains all the material needed to pass the knowledge based exam.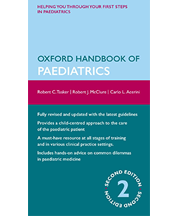 Oxford Handbook of Paediatrics
Tasker and Acerini
This textbook is a useful clinical guide to paediatrics, but contains considerable information about the theoretical background.
Self assessment in Paediatrics
Lissauer and Carroll
A helpful book with facility to test your knowledge during study.
clinical cases for mrcpch applied knowledge in practice
Candidates might also benefit from review of case studies. The EAP is currently in the final stages of preparing a European Case study book. Alternatives include the RCPCH Clinical cases for MRCPCH Applied Knowledge and Practice 
List of successful candidates
Given that different countries use different units of measurement, will I have to know them all?
We will include a range of normal values for any blood results used in the examination questions.
I am unable to use PayPal to pay the exam fee, is there another method I can use?
Although we would prefer PayPal, we can issue you with an invoice, which will have our bank details and then you can pay by bank transfer.
How long will the exam last?
The exam will last for 2 hours.
How many questions will there be in the exam?
There will be in the region of 100 questions.
What is the pass mark for the exam?
The pass mark is determined by the difficulty of the questions and varies slightly each time, but will be around 60-70%.
How many times can I take the exam, if I fail?
There is no limit to the amount of times you can take the exam.
Are there some practice questions? Is there a bank of sample questions?
At present we do not have a bank of sample questions that can be used by trainees preparing for the exam, but plan to make this available in due course. Many books of paediatric MCQs are available and some sample exams can also be accessed online, such as the 'Advanced Knowledge in Practice' sample exams on the RCPCH website.
Join our question writers! We have many paediatricians – senior trainees and established paediatricians – who are helping with question writing groups. Anyone interested please contact Ann Garrott on ebpexam@eapaediatrics.eu.
We also have a group of book chapter writers, developing case studies for the textbook.
Acknowledgements – our heroes!
We would like to acknowledge those people who have made this exam possible, either by writing case studies to aid revision or by writing the actual questions. It takes a great deal of knowledge, expertise and time to do so and we recognise these people are 'our heroes'!
| First Name | Family Name | Country | Institution |
| --- | --- | --- | --- |
| Valentina | Agnes Ferraro | Italy | Department of Women's and Children's Health| University of Padova |
| Tommaso | Alterio | Italy | Bambino Gesù Children's Hospital. Rome| Italy |
| Janneke | Anink | Netherlands | Erasmus MC Sophia Children's Hospital| Rotterdam |
| Javier | Benito Fernández | Spain | MD | Cruces University Hospital |
| Else | Bijker | Netherlands | University of Oxford |
| Delfien J. | Bogaert | Belgium | Ghent University Hospital |
| Petra | Bot | Netherlands | Radboudumc Amalia kinderziekenhuis |
| Tina | Bozicnik | Slovenia | Dr.Med | ZD dr. Adolfa Drolca Maribor |
| Richard | Brown | UK | Addenbrooke's Hospital| Cambridge |
| Corinne | Buysse | Netherlands | Erasmus MC-Sophia Children's Hospital |
| Sian | Copley | UK | Royal Victoria Infirmary| Newcastle |
| Aron | Cseh | Hungary | Semmelweis University| First Department of Paediatrics |
| Liviana | Da Dalt | Italy | Department of Woman and Child Health| University of Padova |
| Daniel | De Wolf | Belgium | Universitair Ziekenhuis Brussel |
| Lukasz | Dembiński | Poland | Department of Pediatric Gastroenterology and Nutrition| Medical University of Warsaw |
| Evelyn | Dhont | Belgium | Ghent University Hospital |
| J. | Draaisma | Netherlands | Radboudumc Amalia Children's hospital |
| Els | Duval | Belgium | University Hospital Antwerp |
| Amina | El Amouri | Belgium | Universiteit Gent |
| E. | Giannetti | Italy | University of Naples "Federico II" |
| Anne-Marie | Grima | Malta | Mater Dei Hospital |
| Gunnthorunn | Gunnarsdottir | Norway | Oslo University Hospital |
| Svanhildur | Hafliðadóttir | Norway | Division of Paediatric and Adolescent Medicine| Rikshospitalet| Oslo University Hospital |
| Kevin | Hengstler | Netherlands | Jeroen Bosch Ziekenhuis |
| Petra | Hissink Muller | Netherlands | Leiden University Medical Center| Leiden |
| Esther | Jansen | Netherlands | Radboud University Medical Center Nijmegen​| Amalia Children's Hospital  |
| Gurinder | Kumar | USA | Metrohealth Hospital| Cleveland | Ohio| USA. |
| Anna | Lastovka | Belarus | Belarusian State Medical University (BSMU) |
| Maureen | Lawson | UK | Manchester Children's Hospital |
| Wendela | Leeuwenburgh-Pronk | Netherlands | Amsterdam University Medical Centers| Emma Children's hospital |
| Willem | Lexmond | Netherlands | Beatrix Children's Hospital| University Medical Center Groningen |
| Zane | Likopa | Latvia | case not accepted and no email address |
| José Luis | López Guillén | Spain | University General Hospital of Valencia |
| Matt | McGovern | Ireland | Academic department of Paediatrics| Trinity College| Dublin |
| Jean-Christophe | Mercier | France | Université de Paris |
| David | Neubauer | Slovenia | University of Ljubljana| Medical Faculty |
| Koen | Norga | Belgium | Antwerp University Hospital |
| David | Pace | Malta | Department of Paediatrics| Mater Dei Hospital |
| Chris | Pruunsild | Estonia | Children's Clinic| Institute of Clinical Medicine| Faculty of Medicine| University of Tartu |
| Ann | Raes | Belgium | Ghent University Hospital / Faculty of medicine and health sciences |
| Judith | Renes | Netherlands | Erasmus Medical Center – Sophia Childrens Hospital |
| Ivanna | Romankevych | Ukraine | Shupyk National Medical Academy of Postgraduate Education| Ukrainian Academy of Pediatric specialists |
| Martin | Schoeni | Switzerland | Kinderärzte KurWerk |
| Louise | Selby | UK | Addenbrooke's Hospital| Cambridge |
| Francesca | Seregni | UK/Italy | School of Paediatrics| East of England |
| Ben | Shillitoe | UK | Great North Children's Hospital| Newcastle| UK |
| Liesbeth | Siderius | Netherlands | No institution given |
| Margret | Sigurdardottir Blondal | Iceland | National University Hospital of Iceland| Children's Hospital |
| Milos | Simov | Slovenia | Public health center| Department for pediatrics Idrija |
| Annamaria | Staiano | Italy | University of Naples "Federico II" |
| Prof. dr. Patrick | Van de Voorde | Belgium | Ghent University Hospital |
| Jutte | van der Werff ten Bosch | Belgium | UZ Brussel |
| Koen | van Hoeck | Belgium | Faculty of Medicine and Health Science| University of Antwerp |
| Myriam | van Winckel | Belgium | Ghent University Hospital |
| Angela | van Zijl | Netherlands | Wilhelmina Children's Hospital| Utrecht |
| Yvan | Vandenpas | Belgium | KidZ Health Castle| UZ Brussel| Vrije Universiteit Brussel |
| Esther | Veldhoen | Netherlands | UMC Utrecht| Wilhelmina Children's Hospital |
| Bas | Verhoeven | Netherlands | Radboud University Medical Center Nijmegen​| Amalia Children's Hospital​ |
| Alberto | Villani | Italy | Bambino Gesù Children Hospital| Rome |
| Mateja | Vintar Spreitzer | Slovenia | Health center Domžale |
| Corinne | Wyder | Switzerland | Kinderärzte KurWerk |
Don't Wait Any Longer.
Sign up to receive our News!
EAP UEMS-SP INTERNAL FUND IN UEMS 2014-2017