EAP WINTER MEETING 2021
December 3, 2021
@
7:00 am
–
December 4, 2021
@
4:00 pm
UTC+1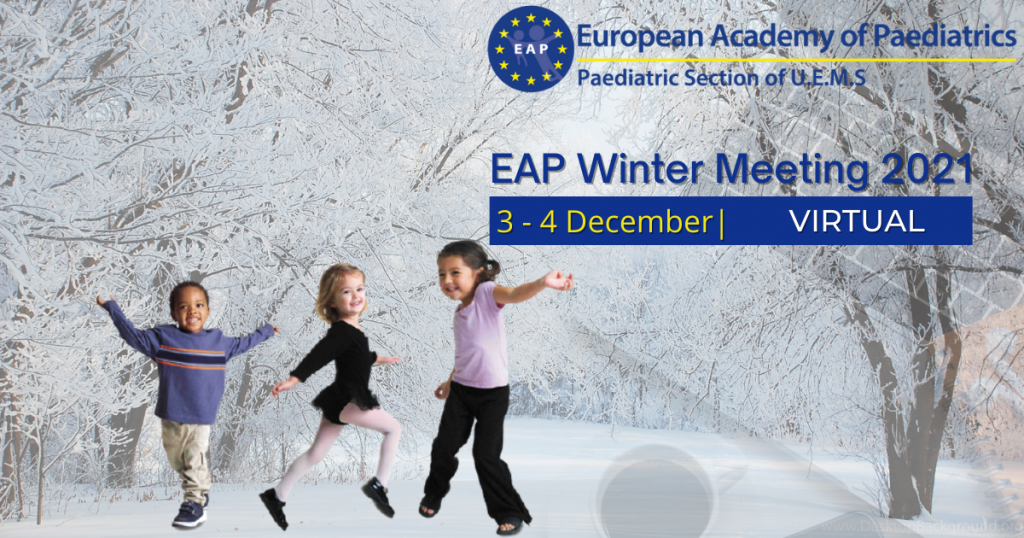 Dear National Delegates & Members from all countries of the European Region,
THE EAP WINTER MEETING 2021 WILL TAKE PLACE VIRTUALLY
We would like to inform you that the EAP Winter Meeting will turn virtual. Although we were eager to meet you in person, the decision was made with the best interest, health, and safety of National Delegates in mind.
Virtual registration is free of charge.
Click here for virtual registration.
Final Programme
EAP Winter Meeting
Virtual / Zoom| 3-4 December 2021
We look forward to welcoming you to the meeting and we regret that it won't be in-person this time.
Warm Regards,
Prof. Adamos Hadjipanayis
European Academy of Paediatrics
President