EAP WINTER MEETING 2023 | BRUSSELS, BELGIUM
See you in Brussels, Belgium for the next EAP Winter Meeting!
December 1
@
8:00 am
–
December 2
@
5:00 pm
UTC+0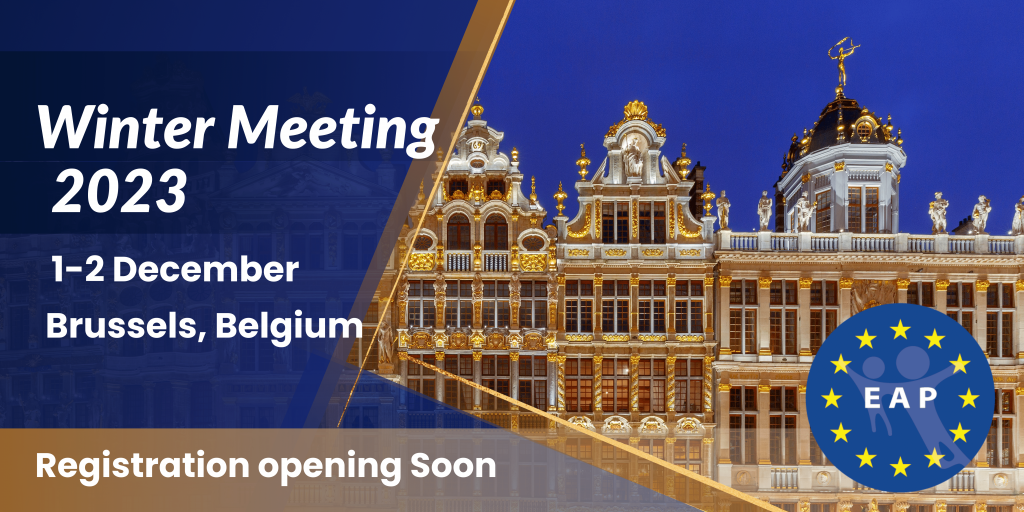 ---
Dear Colleagues and Friends,
With great excitement and anticipation, I extend a heartfelt invitation the EAP Winter Meeting 2023, taking place on Friday and Saturday, 1 & 2 December. It is time to reunite in the wonderful city of Brussels for an exclusive in-person gathering.
Prepare to immerse yourself in a great event, surrounded by a diverse community of professionals dedicated to improving the lives of the children of Europe and beyond. The Winter Meeting stands as a vital cornerstone of the EAP. Your presence is paramount to the EAP's mission, as together, we transcend boundaries and chart unexplored territories in Europe and beyond.
In the enchanting city of Brussels, let us convene, share, and inspire one another, igniting a spark that will reverberate throughout the paediatric community and echo in the lives of countless children. Brussels awaits your presence and enthusiasm.
See you there!
Sincerely,
Adamos Hadjipanayis
EAP President
---