The Children's Health Pledge 2019
ABOUT THE CHILDREN'S HEALTH PLEDGE 2019
THE EUROPEAN ACADEMY OF PAEDIATRICS ADDRESSES ITS SINCERE GRATITUDE TO ALL 2019 CHILDREN'S HEALTH PLEDGE SIGNATORIES
The 2019 European Parliament elections, which took place on the 23rd–26th of May, has been a crucial opportunity to further promote the need for greater child health support and actions. We are pleased to count over 13 current Members of the European Parliament, more than 37 candidates, 2 individuals (one of them a former MEP), and 13 representatives of the Paediatrics community across Europe as our #EP4ChildHealth signatories.
EAP is thrilled to start working hand in hand with the elected MEPs, start a constructive and concrete conversation with all our signatories to ensure the basis for a stronger child health support network in the new European Parliament.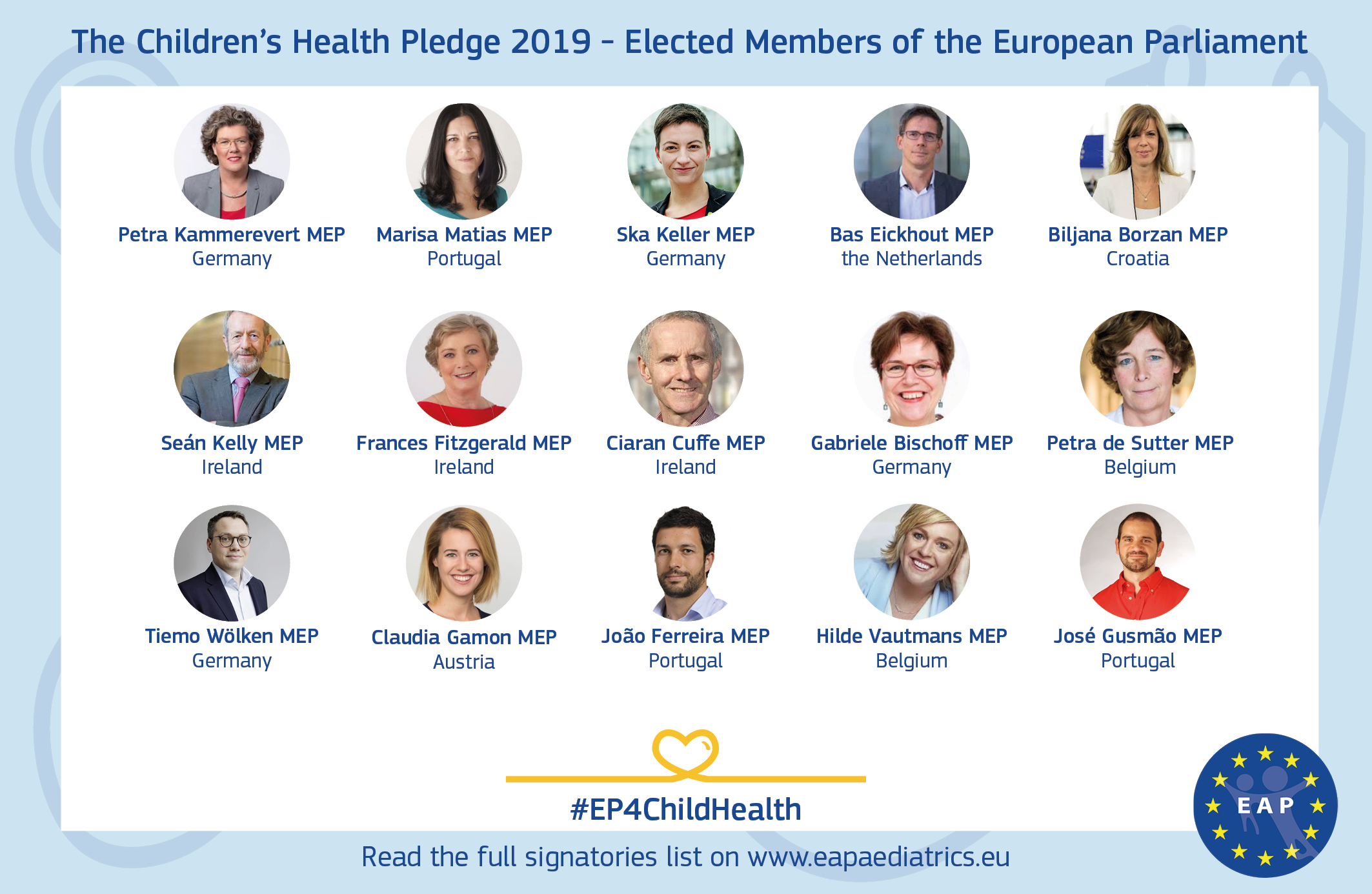 Don't Wait Any Longer.
Sign up to receive our News!